Details

Category: therichest
Created: 10 November 2020
Last Updated: 10 November 2020
Published: 10 November 2020
Written by Super User
Hits: 1148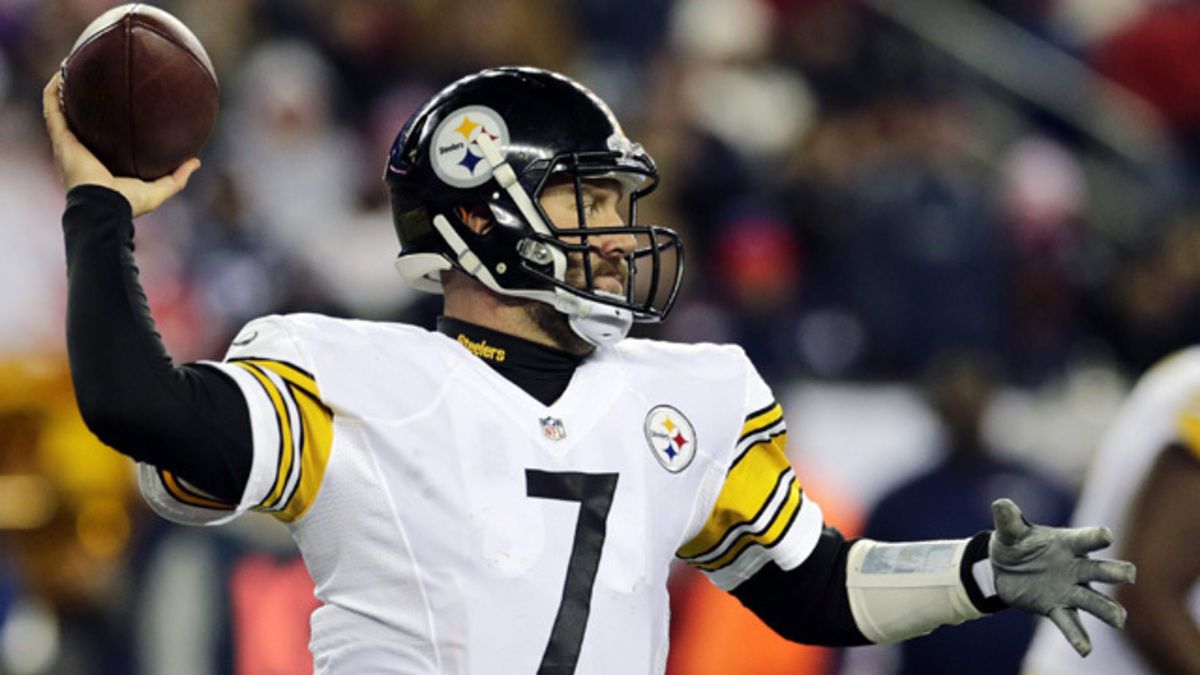 After leading the Pittsburgh Steelers to a thrilling 24-19 victory against the Dallas Cowboys in Week 9, Ben Roethlisberger made an interesting post-game statement.
The Cowboys have been referred to as "America's Team" for more than four decades. This notion has been widely disputed by countless fans and pundits, as well as popular and historically dominant teams like the Steelers and New England Patriots.
In his post-game interview, Roethlisberger referred to the Steelers as "The World's Team", noting the large number of Pittsburgh fans who were in attendance for the road game at AT&T Stadium.
"We know that everybody is coming for us," Roethlisberger said, per Charean Williams of Pro Football Talk. "I don't want to take any shots at anybody, but if you didn't know who America's Team was, then you should've seen the stands and all the Terrible Towels. Dallas might be America's Team, but we are the World's Team."
The NFL's schedule rotation means the Cowboys and Steelers only meet once every four years. They've met in three Super Bowls - Super Bowl X, Super Bowl XIII and Super Bowl XXX, with the Steelers winning the first two.
Dallas won the 2012 and 2016 meetings, but this time, it was the 8-0 Steelers who managed to pick up the win - their first against "America's Team" since 2008.
The attendance for the Cowboys-Steelers tilt was a reported 31,000, the most for an NFL game this season. The photo below shows that the Steelers definitely enjoyed a large number of supporters on the road.
RELATED: [Report] NFL Could Lose $2.7 Billion Over Reduced Fan Attendance For 2020
Steelers and Cowboys fans are known for showing up in large numbers at away games. Pittsburgh fans have taken over at several road games against the Chargers, for example, and there was no shortage of them in the Steelers' last visit to Dallas eight years ago - which caught the attention of Cowboys owner Jerry Jones.
There's no clear-cut way of determining who America's Team is. Yes, the Cowboys are the most valuable NFL Franchise according to Forbes. They draw high ratings on television, but there's an argument to be made that the Steelers and even the Patriots are more popular today.
Maybe the Cowboys were "America's Team" in the '70s and '80s glory years, but that notion will moniker to be challenged until/unless they return to Super Bowl contention.
NEXT: Stranger Things Has Been Voted Netflix's Best Show Ever
Read about how to make more money posting stories like this using dotifi domains https://www.therichest.com/sports-entertainment/ben-roethlisberger-takes-shot-at-cowboys-says-steelers-are-worlds-team/